About Dr Ben Turner - Consultant Neurologist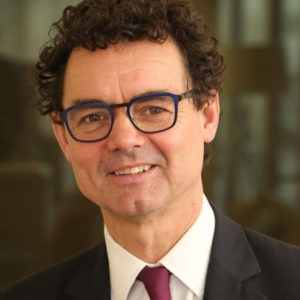 Dr Ben Turner is a highly experienced Consultant Neurologist. He was appointed to St Bartholomew's and The Royal London NHS Hospitals in 2003. An Honorary Senior Lecturer for his research work and publications in Multiple Sclerosis and other Neurological Conditions, such as Headache and Dizziness. Private patients are seen at London Bridge Hospital, Old Broad Street Clinic, The London Clinic, and The BUPA Cromwell Hospital.
Neurological conditions are numerous and varied, ranging from simple muscle tension headache to epilepsy. The alteration or loss of neurological functions such as sensation, balance, or vision can be extremely disturbing. Whilst often these symptoms indicate something benign but unpleasant, a prompt specialist opinion with a clear diagnosis and appropriate management plan is required.
Dr Turner has a particular interest in headache, notably migraine and dizziness. More than one in five people suffer from migraine making it one of the most common disabling conditions, according to the World Health Organisation and yet it remains under-recognised.
Patients who lack the classical symptoms of migraine, such as vomiting and visual disturbance, are frequently undiagnosed and continue to suffer needlessly. In fact, Migraine can be managed effectively with lifestyle changes and, where necessary, medication. A range of new migraine interventions are now available, and access to these treatments can transform patients' lives.
Dr Turner is also actively involved in research into Multiple Sclerosis, particularly clinical research into new therapies, and has over 20 years clinical trial experience. He is Chief UK and Principal Investigator for several phase III clinical treatment trials and leads the HSCT stem cell therapy programs for MS at Bart's Health NHS Trust. Through this work Dr Turner has an extensive knowledge and experience in the full range of disease modifying therapies available to MS patients. Thanks to new developments in this field, disease suppression is now a realistic option and early and effective treatment can now halt this previously disabling disease.
As an NHS consultant in a busy London Teaching Hospital, Dr Turner has two decades of experience in the full range of neurological conditions, caring for patients suffering from daily complaints such as headache and dizziness as well as life threatening conditions such as TB meningitis.
Dr Turner is Clinical and Educational Lead of Neurology for Barts Health NHS Trust, As Clinical lead Dr Turner manages the Neurology department and helps develop its role in a large London Teaching Hospital, providing for one the most ethnically rich but economically poor areas of the UK. As Educational lead Dr Turner oversees the training of junior doctors both locally and nationally.